Launching SOON!
SKU:HRZ-A310
Got a habit of taking pics and posting? Tag us @MNKYHead or with #MNKYHead
Rapid Gloss Spray Wax – When Speed Meets Sparkle!
Who said lightning doesn't strike in the same spot twice? With MNKY Head's Rapid Gloss Spray Wax, it strikes every time you use it! Birthed in the high-octane labs of Horizon MFG and turbocharged with that MNKY Head swiftness, this isn't just wax. It's a sprint to shine!
Whether it's doors that dawdle or a bonnet that's been a bit bashful, Rapid Gloss Spray Wax turns every inch from mellow to magnificent, faster than you can say "Banana!"
Why MNKY Head's Rapid Gloss Spray Wax races ahead of the rest:
Swift Shine: Speedy application, spellbinding results.
Marvelous Meld: Combines the quickness of a spray with the lasting radiance of wax.
Waxing Wondrous with Rapid Gloss Spray Wax:
Embrace the MNKY Head haste! Spray a splash of Rapid Gloss Spray Wax onto a microfiber towel. With nimble flicks and rapid rubs, embrace your ride's surfaces, feeling the wax work its wondrous ways. In a flash, your vehicle gleams, reflecting your passion and its newfound polish.
With MNKY Head's Rapid Gloss Spray Wax, it's not just about being the first across the finish line; it's about shining the brightest while doing it.
Share
View full details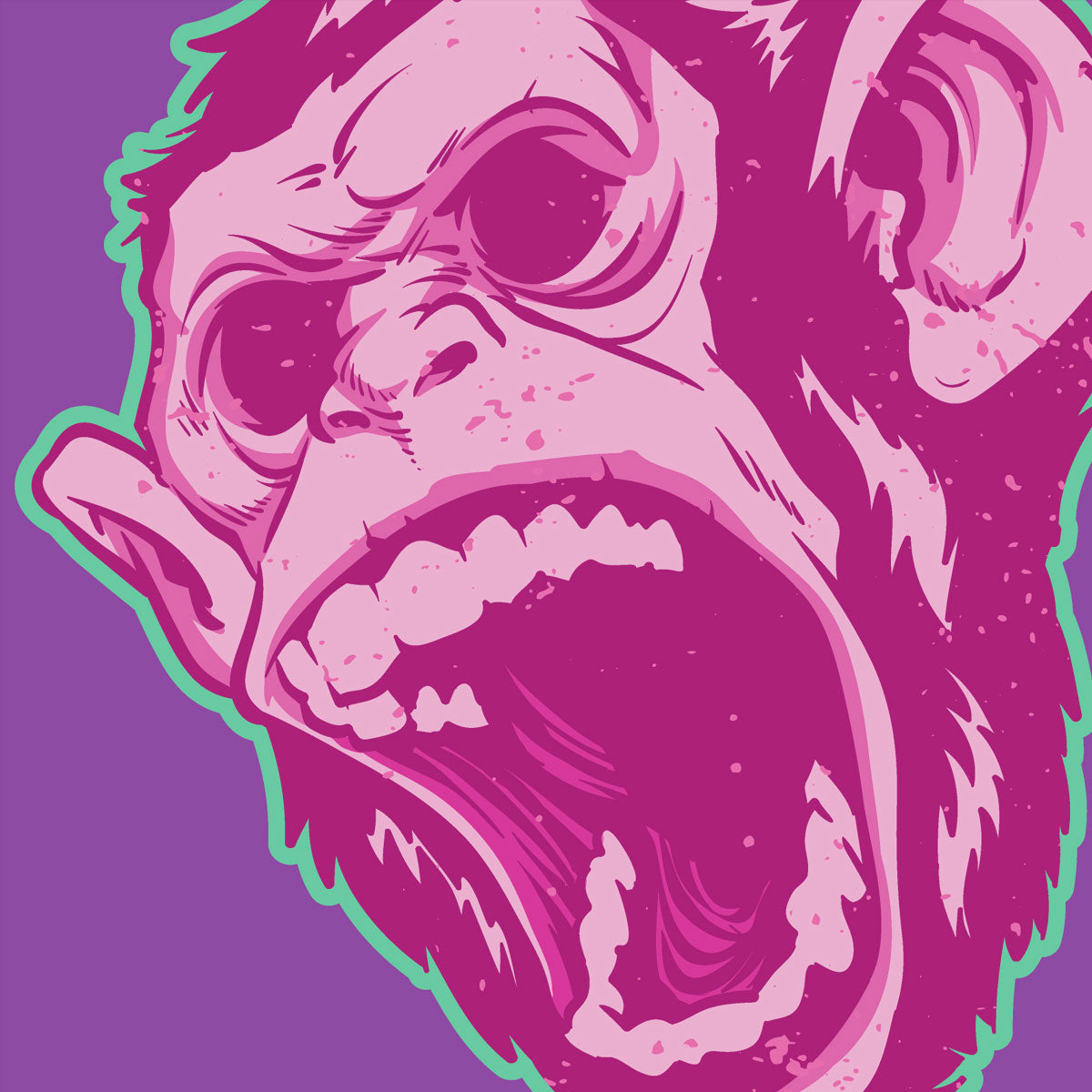 MNKY Head Car Care
At MNKY Head, we take car care seriously, but we never take ourselves too seriously. We believe that taking care of your precious ride should be as fun as a barrel of monkeys, and that's why we've created a line of car detailing products that will make your car the envy of all the other vehicles on the block.
Shop MNKY Head
The Fine Print
Monkey-Proof Guarantee

Have you ever worried about monkey business when it comes to your car care products? Fear not! At MNKY Head, our Monkey-Proof Guarantee ensures that even the clumsiest of monkeys can use our products without a hitch. We've tested them thoroughly, and they're primate-approved!
Bananas for Detailing

Here at MNKY Head, we're not just car enthusiasts; we're bananas for detailing! We like to think that our car care products are as appealing to your car as a ripe banana is to a hungry monkey. Get ready for a peel-good experience with MNKY Head.
Monkey See, Monkey Shine

You've heard the saying, "monkey see, monkey do," but at MNKY Head, we say, "monkey see, monkey shine!" Our car care line is so effective that even the neighborhood primates will be admiring your ride. It's not just shine; it's simian-level shine!
We Take 'Car-nival' Seriously

At MNKY Head, we believe in turning your car care routine into a 'car-nival' of fun. Who says detailing can't be a party? Grab our products, crank up the music, and let's get this car-nival started. Your car deserves a celebration, and we're here to provide the confetti... well, maybe not the confetti, but definitely the shine!
Not The Same O'

MNKY Head Car Care is not your typical auto detailing brand; it's a wild and exciting adventure for your vehicle! With a passion for automotive excellence and a playful spirit, MNKY Head Car Care has developed a product line that will leave your car gleaming and your heart smiling. Get ready to unleash the inner party animal in your car and turn every drive into a dazzling journey with MNKY Head Car Care.

Commented in more ways than one

At MNKY Head Car Care, we believe that your car deserves the best treatment, and that's precisely what we deliver. Our commitment to quality and performance is as unwavering as a monkey swinging from tree to tree. With MNKY Head Car Care, your vehicle becomes a head-turning masterpiece, and you become the proud owner of a car that's always ready for the spotlight.

Join the #MNKYHeadTroop

Join the automotive revolution with MNKY Head Car Care, where quality meets quirkiness. Our mission is simple: to make car care a fun and exciting experience while delivering exceptional results. Monkey around with our products, and you'll discover the magic of a sparkling car that demands attention. MNKY Head Car Care brings innovation, humor, and unmatched performance to every drive. Taking Pics? Be sure to tag us with #MNKYHeadTroop. We like looking - one banana peel at a time!